An experienced personal injury attorney can help you with your car accident case
Car accidents involving serious or long-term injuries often require an attorney to get the best possible outcome.
Car accidents bring up many questions. Who is at fault? Who pays for damage to my car? Who will pay for my medical bills? Can I be compensated for my pain and suffering? Can I ask the insurance company to reimburse me for lost wages? An experienced personal injury attorney can be extremely helpful in navigating the often chaotic and confusing world of insurance claims, settlements, and potential litigation.
Because most personal injury attorneys work on a contingent fee basis (i.e. only get paid if there is a successful resolution to your claim), there is little incentive to try to handle these types of claims on your own - especially when significant injuries are involved. In essence, they only get paid if you get paid.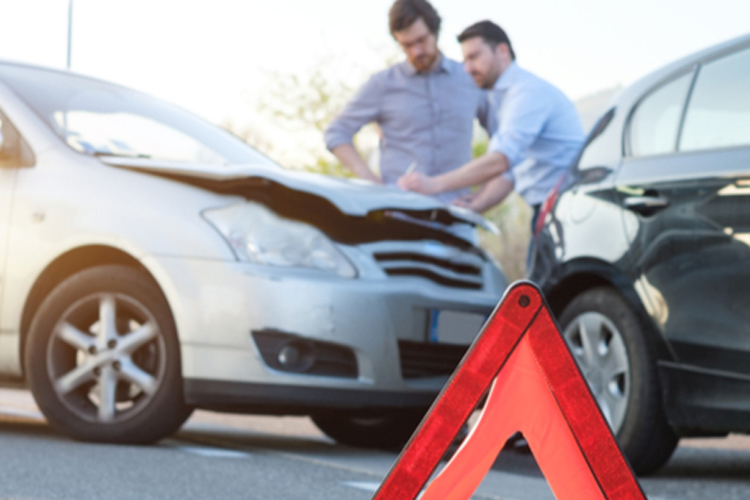 Knowledge of law and procedural rules
Hiring a personal injury attorney to represent you after a car accident means you will have a professional on your side, working for you. An experienced personal injury attorney will be extremely knowledgeable about the relevant laws and many procedural rules affecting your case and potential settlement.
An attorney can advise you of any time limits (i.e. statute of limitations, tort notices etc...) that can bar you from filing a lawsuit against the at-fault driver. Generally speaking, in Oregon, you must file your lawsuit within two years of your car accident or your claim will be lost forever. An attorney will also be able to inform you about any special exceptions to the statute of limitations. Two examples where the ordinary statute of limitations are different than most claims are claims involving minors and wrongful death claims.
Your attorney can file a lawsuit on your behalf, and will know how best to defend against possible defenses raised by the other side. In addition, once your case gets underway, your lawyer will play an invaluable role in preparing your case for trial, including going to trial if necessary. Often times, a lawsuit is not necessary. However, even the threat of legal action provides strong leverage when negotiating for a fair settlement.
Finally, having an attorney who is knowledgeable about the law, levels the playing field, especially when you are going up against the experience and vast resources of a large insurance company. Remember, insurance companies and their claims adjusters are experts at handling legal claims. They will do everything they can to minimize your claim so that they save the insurance company money. An expert on your side will go along way to helping you get fairly compensated.
There is a lot of work that goes into negotiating an insurance settlement and taking a personal injury case to trial. After you have been in a car accident, taking on this time-consuming work may be the last thing you want to do, assuming you're able. An attorney can do it all for you.
Whereas this may be your first time dealing with the ins and outs of an accident claim, personal injury attorneys have dealt with all manner of claims, with many different insurance companies. They have experience obtaining the necessary evidence to support your claim, including gathering police reports and photographs, witness statements, medical records and bills, and employment and lost wage information.
Your attorney will also be able to organize the evidence and prepare a demand letter for the adverse insurance company. If you are unable to settle your case, your attorney can draft and file the necessary paperwork to initiate a lawsuit, and can deal with the defense attorneys on your behalf. Having someone knowledgeable handling the hard work of your case eases the burden on you, which is especially important if you have been seriously injured and are trying to recover from your injuries.
An attorney advocates for you
Perhaps the most important way an attorney can help you with your car accident case is by being your advocate. This means that your attorney acts on your behalf, and for your benefit, throughout the claims process, and in court, if a lawsuit must be filed. Your attorney will be your champion before a judge, jury, and defense attorneys, making sure that your voice is heard, and that you are compensated for all of your losses.
Having an experienced and articulate advocate working for you is essential in obtaining a reasonable and fair resolution in your car accident case. Call Dwyer Williams Cherkoss today and get a free legal consultation for your automobile accident case.