Get the right Car Accident Attorneys
At the
Dwyer Williams Cherkoss Attorneys
, we understand that being involved in a car accident can be a traumatic experience, possibly leading to serious injuries, mounting medical bills, extensive damage to your vehicle, and even the inability to work or enjoy time with your family. Car accident claims can be complex and involve numerous parties, from the other driver to
insurance agents
to defense attorneys. If you have been seriously
injured in a car accident
caused by another driver or person, our Oregon car accident lawyers can help protect your rights and seek the compensation you need and deserve.
Finding a Car Accident Attorney in Oregon
Oregon is recognized among the states with the best traffic safety laws, according to a 2016 report published by the Oregon Transportation Safety Action Plan (OTSAP).
The state has strict laws on using seat belts, wearing helmets, and restricting the use of cell phones.
However, the report shows that fatal automobile crashes in Oregon are on the rise again after years of decline. In 2016, as many as 495 people were killed on Oregon's roads, representing a jump of 58 percent from 2013.
The OTSAP report also revealed that road fatalities in Oregon in 2015 involved the following types of vehicle crashes:
Intersection related: 89
Rollover: 109
Speeding: 118
Roadway Departure: 279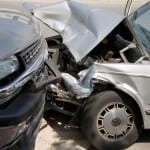 If you are involved in a car accident, the damage and injuries that you sustained can have a devastating impact on your financial, physical, and psychological well-being. Automobile accidents are one of the leading causes of injury and death in the state of Oregon and they are often caused by the careless or reckless conduct of others. The auto accident specialists at Dwyer Williams Cherkoss Attorneys, PC are skilled at handling Oregon personal injury cases involving motor vehicle accidents through arbitration, mediation, 
settlement
, or litigation. Our law firm has successfully handled hundreds of automobile accident injury cases throughout the state of Oregon.
Have You Been Injured in a Car Accident?
Common Problems Settling Auto Accident Injury Cases
Insurance companies notoriously settle auto accident cases for pennies on the dollar. Most people injured in auto accidents have no experience negotiating with insurance companies. At the same time, automobile insurance providers settle countless numbers of cases every week. Injured claimants often falsely believe that insurance adjusters are looking out for them, but this is not the case. In fact, nothing could be further from the truth. Insurance companies are in the business of settling automobile accident personal injury claims for as little as possible. They don't represent injured parties and are not concerned with justice. Insurance adjusters want to save insurance companies money by limiting settlement offers. This makes it difficult for injured people to receive fair compensation for their accident-related injuries without the help of an experienced personal injury attorney.
If you or someone you love has been involved in a serious motor vehicle accident in Oregon, Dwyer Williams Cherkoss Attorneys, PC may be able to recover a wide array of damages for you. These damages include and are not limited to: compensation for your pain and suffering; reimbursement of medical expenses; lost wages; payment for reductions in your future earning capacity; compensation for diminished enjoyment of life; loss of comfort and support of a spouse. If the negligence of another driver, public entity, or manufacturer has caused the wrongful death of a loved one then you may be entitled to additional damages.
"For over 52 years I have been protecting the financial future of personal injury victim's in Oregon by fighting for maximum compensation in every case." - Roy Dwyer
The Value of Your Car Accident Settlement
Physical and psychological injuries resulting from an auto accident may have an impact on your ability to carry on with normal life. Pain may restrict your ability to do simple, everyday tasks. 80 percent of car crash injuries affect the victim's neck, back, shoulders, and knees. In addition to medical bills and wage loss, you may also be compensated for pain and suffering.
Serious auto accident injuries may affect your ability to perform mundane tasks such as commuting to work or participating in your family life, favorite hobbies, sports, and other important personal activities. You may also lose income and potential job opportunities while recovering from your injuries. The bottom line is that you are entitled to compensation for all of these losses, current and future, concrete and abstract. Our personal injury attorneys are determined to match the value of your case with the value of your loss.

Injured in an Accident? 
Get a Free Case Evaluation Today!
Injured in an Accident? 
Get a Free Case Evaluation Today!
Determination of Fault: Negligent and Reckless Conduct
Car collisions can be caused by a multitude of factors which include the negligence of other drivers, defective vehicles, and unsafe roadways. Sometimes it is unclear who is legally at fault in serious accidents. Our experienced car accident attorneys will carefully review the circumstances of your Oregon auto accident and analyze evidence in order to identify the party responsible for your injuries. In order to determine that another driver is negligent, you must be able to prove that they have failed to act as a reasonably prudent person should have acted under similar circumstances. Common examples of negligence (i.e. carelessness) that may cause serious car accidents in Oregon include:
Distracted driving, such as texting or talking on a cell phone while driving
Disobedience of traffic laws, such as running a stoplight
Failure to yield the right of way
Poorly designed or maintained roadways
Tire blowouts
Defective automobiles or component parts
Speeding
Driver fatigue
Aggressive driving, such as tailgating
Common Types of Car Accidents
Our car accident attorneys in Oregon handle all types of vehicle accidents and related liability, including but not limited to:
Causes of Rising Oregon Car Accidents
Most Oregon auto accidents occur due to driver negligence, reckless driving, drunk driving, texting while driving or other types of distracted driving.
Victims can potentially suffer serious personal injuries, and to get compensation, they are expected to go through complex legal negotiations with large and powerful insurance companies.
The insurance companies in Oregon will use their aggressive Deny-Delay-Defend tactics to minimize settlements when the stakes are high.
This is where the car accident personal injury victims should know that their best strategy to maximize compensation would be to pursue their settlement claim through a dedicated and experienced personal injury law firm in Oregon.
Speeding
Speeding is responsible for thousands of car wrecks every year in Oregon. If a drive exceeds the speed limit and causes an accident, it will be automatically be deemed as negligence in Oregon. Other types of speeding can also be dangerous, such as driving too fast in inclement weather, bad lighting or poor road conditions.
Reckless Driving
When an automobile driver shows scant regard for the safety of others on the road, and zooms through a stop sign at an intersection, jumps a red light, races against other vehicles on the road, or makes a dangerous pass on a two-lane road, it could constitute reckless driving in Oregon.
Despite the imposition of strong laws in Oregon against drunk driving, significant law enforcement and increased public awareness campaigns to discourage drunk driving, car accidents continue to happen because of drunk drivers.
Thousands of car crashes are reported in Oregon each year where the at-fault driver's blood alcohol content (BAC) is found to be above the legal limit.
Drugged Driving
Driving under the influence of banned substances such as cocaine, recreational drugs, and even medical marijuana or prescription drugs can impair a driver's ability to operate a vehicle safely. The NHTSA has reported that drug-related fatal crashes have escalated by 13 percent during a recent 3-year period.
Distracted Driving
Texting, Internet surfing, using social media, or talking on a cell phone have significantly contributed to an increase in the number of car accidents in Oregon.
At a national level, distracted driving is responsible for 5,500 fatalities and 450,000 injuries every year, according to the NHTSA.
Fatigued Driving
According to the NHTSA, more than 56,000 sleep- and fatigue-related automobile crashes occur every year in the US, resulting in 1,550 deaths and over 40,000 injuries. A tired or sleepy person behind the wheel will lack the alertness and quick decision-making required to drive safely.
Why Choose a Competent Oregon Car Accident Law Firm?
A qualified and competent car accident law firm in Oregon will be strongly positioned to help you obtain the rightful compensation for your personal injuries. When you approach them for legal representation for your personal injury claim, their experienced lawyers will get down to work right away.
They will objectively determine the cause of the accident, collect the evidence meticulously, and if needed, work with medical professionals and forensic experts to build a solid case for compensation for the injuries you have sustained in the accident.
You should choose a law firm that has the necessary experience and the ability to negotiate your settlement out of court as well as ably represent you in the court, if the case goes to trial.
Dwyer Williams Cherkoss car accident law firm in Oregon will uphold your following rights with utmost commitment:
Right to have your messages and phone calls returned in a timely manner
Right to receive regular updates on the progress of your case
Right to know the truthful and factual position about your case
Right to expect respect and competence from everyone at the firm
Right to written fee contract
Right to have all your legal matters and information kept confidential
Right to make the final decision about your case
Frequently Asked Questions About Car Accidents
---
You may be entitled to recover damages if the negligent or reckless behavior of another driver, public entity, or manufacturer of your vehicle or its component parts contributed to the accident that led to your accident or injury. In many cases, Oregon car accidents are caused by more than one party allowing you to recover damages from several sources. It is important to identify each responsible party to ensure that you receive the full value of your claim.
Tragically, many Oregon car accidents could be avoided if people simply abstained from certain unsafe driving practices including driving while intoxicated, ignoring traffic safety laws or focusing, on activities other than driving. This type of avoidable unsafe driving can result in catastrophic injuries and wrongful death which all too often robs a family of someone they love and the financial support that they need. Our Oregon law firm's senior partner Roy Dwyer has been helping accident victims seek compensation and rebuild their lives for over 45 years.
We understand the enormous emotional and physical pain involved with suffering catastrophic injuries or the loss of a loved one in a motor vehicle accident and we will handle your case with dedication and compassion. If you wish to speak with one of our experienced auto accident attorneys to assess your rights and options, please contact Dwyer Williams Cherkoss Attorneys, PC at 541-617-0555 or visit one of our offices: