Why do people choose us?
Our success rate is over 98% and we have successfully obtained over $30 million in verdicts and settlements over the past three years.
Get the settlement you deserve.
OUR RESULTS
"A huge source of comfort, I knew I was at the right place" - Lisa T.

$30,000,000
recovered in
the last 3 years
Get A Free Consultation
Warm, friendly, and on it!"
- Darlyn B.
I knew I was at the right place"
- Lisa T.
They have been a life saver."
- Jasmine H.
WE DEFINE SUCCESS THROUGH
OUR CLIENTS' SATISFACTION
"A huge source of comfort
"Helpful and understanding
"This law firm is amazing

Injured? Need help?
"A huge source of comfort, I knew I was at the right place" - Lisa T.

$30,000,000
recovered in
the last 3 years
Contact Us Today
Warm, friendly, and on it!"
- Darlyn B.
I knew I was at the right place"
- Lisa T.
They have been a life saver."
- Jasmine H.
"This law firm is amazing
"A huge source of comfort
"Helpful and understanding

$30,000,000 recovered in the last three years
Why do people choose us? OUR RESULTS
At the Dwyer Williams Cherkoss Attorneys, we understand that being involved in a car accident can be a traumatic experience, possibly leading to serious injuries, mounting medical bills, extensive damage to your vehicle, and even the inability to work or enjoy time with your family. Car accident claims can be complex and involve numerous parties, from the other driver to insurance agents to defense attorneys. If you have been seriously injured in a car accident caused by another driver or person, our Oregon car accident lawyers can help protect your rights and seek the compensation you need and deserve.
Have You Been Injured in a Car Accident?
"For over 52 years I have been protecting the financial future of personal injury victim's in Oregon by fighting for maximum compensation in every case." - Roy Dwyer
---
Get the right Injury Attorneys
Dwyer Williams Cherkoss Attorneys, PC is dedicated to effective representation of those who are injured auto accidents because of the negligence of other drivers. Our experienced personal injury attorneys have a 98% success rate. We strive to provide exemplary legal services and we are firmly committed to maximizing settlement values so that our clients can focus on recovering and taking care of their families.


Injured in an Accident? 
Get a Free Case Evaluation Today!
Injured in an Accident? 
Get a Free Case Evaluation Today!
Car Accident Attorney
Dwyer Williams Cherkoss Attorneys, PC Has Offices in the Following Locations:
Bend  |  Eugene  |  Medford  |  Grants Pass  |  Roseburg  |  Portland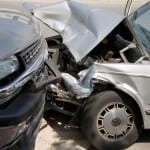 If you are involved in a car accident, the damage and injuries that you sustained can have a devastating impact on your financial, physical, and psychological well-being. Automobile accidents are one of the leading causes of injury and death in the state of Oregon and they are often caused by the careless or reckless conduct of others. The auto accident specialists at Dwyer Williams Cherkoss Attorneys, PC are skilled at handling Oregon personal injury cases involving motor vehicle accidents through arbitration, mediation, settlement, or litigation. Our law firm has successfully handled hundreds of automobile accident injury cases throughout the state of Oregon.
We can help you.
Common Problems Settling Auto Accident Injury Cases
Insurance companies notoriously settle auto accident cases for pennies on the dollar. Most people injured in auto accidents have no experience negotiating with insurance companies. At the same time, automobile insurance providers settle countless numbers of cases every week. Injured claimants often falsely believe that insurance adjusters are looking out for them, but this is not the case. In fact, nothing could be further from the truth. Insurance companies are in the business of settling automobile accident personal injury claims for as little as possible. They don't represent injured parties and are not concerned with justice. Insurance adjusters want to save insurance companies money by limiting settlement offers. This makes it difficult for injured people to receive fair compensation for their accident-related injuries without the help of an experienced personal injury attorney.
If you or someone you love has been involved in a serious motor vehicle accident in Oregon, Dwyer Williams Cherkoss Attorneys, PC may be able to recover a wide array of damages for you. These damages include and are not limited to: compensation for your pain and suffering; reimbursement of medical expenses; lost wages; payment for reductions in your future earning capacity; compensation for diminished enjoyment of life; loss of comfort and support of a spouse. If the negligence of another driver, public entity, or manufacturer has caused the wrongful death of a loved one then you may be entitled to additional damages.
The Value of Your Car Accident Settlement
Physical and psychological injuries resulting from an auto accident may have an impact on your ability to carry on with normal life. Pain may restrict your ability to do simple, everyday tasks. 80 percent of car crash injuries affect the victim's neck, back, shoulders, and knees. In addition to medical bills and wage loss, you may also be compensated for pain and suffering.
Serious auto accident injuries may affect your ability to perform mundane tasks such as commuting to work or participating in your family life, favorite hobbies, sports, and other important personal activities. You may also lose income and potential job opportunities while recovering from your injuries. The bottom line is that you are entitled to compensation for all of these losses, current and future, concrete and abstract. Our personal injury attorneys are determined to match the value of your case with the value of your loss.
Read more on the Value of your Auto Accident Settlement
Determination of Fault: Negligent and Reckless Conduct
Car collisions can be caused by a multitude of factors which include the negligence of other drivers, defective vehicles, and unsafe roadways. Sometimes it is unclear who is legally at fault in serious accidents. Our experienced car accident attorneys will carefully review the circumstances of your Oregon auto accident and analyze evidence in order to identify the party responsible for your injuries. In order to determine that another driver is negligent, you must be able to prove that they have failed to act as a reasonably prudent person should have acted under similar circumstances. Common examples of negligence (i.e. carelessness) that may cause serious car accidents in Oregon include:
Distracted driving, such as texting or talking on a cell phone while driving
Disobedience of traffic laws, such as running a stoplight
Failure to yield the right of way
Poorly designed or maintained roadways
Tire blowouts
Defective automobiles or component parts
Speeding
Driver fatigue
Aggressive driving, such as tailgating
---
Common Types of Car Accidents
Our car accident attorneys in Oregon handle all types of vehicle accidents and related liability, including but not limited to:
---
You may be entitled to recover damages if the negligent or reckless behavior of another driver, public entity, or manufacturer of your vehicle or its component parts contributed to the accident that led to your accident or injury. In many cases, Oregon car accidents are caused by more than one party allowing you to recover damages from several sources. It is important to identify each responsible party to ensure that you receive the full value of your claim.
Tragically, many Oregon car accidents could be avoided if people simply abstained from certain unsafe driving practices including driving while intoxicated, ignoring traffic safety laws or focusing, on activities other than driving. This type of avoidable unsafe driving can result in catastrophic injuries and wrongful death which all too often robs a family of someone they love and the financial support that they need. Our Oregon law firm's senior partner Roy Dwyer has been helping accident victims seek compensation and rebuild their lives for over 45 years.
We understand the enormous emotional and physical pain involved with suffering catastrophic injuries or the loss of a loved one in a motor vehicle accident and we will handle your case with dedication and compassion. If you wish to speak with one of our experienced auto accident attorneys to assess your rights and options, please contact Dwyer Williams Cherkoss Attorneys, PC at 541-617-0555 or visit one of our offices:
Auto accidents can sometimes be severe, resulting in extensive damage to your vehicle. Your insurance company may determine that the damage is so significant that it may not be worth the cost involved in repairing...
Suffering from a personal injury in an accident due to another person's fault can be the worst nightmare for anyone. If you have been involved in such an accident, you will have a lot to...
An individual who has been involved in an accident may usually believe they have a good case for a personal injury claim against the other party. But sometimes an experienced and knowledgeable personal injury lawyer...
Insurance adjusters are trained to do a job for their company and follow procedures designed to protect the insurance company and serve it's best interests. While insurance adjusters may actually want to settle a claim...
We get a quite a few calls from folks with complaints about insurance company adjusters. The number one complaint involves not being able to get a return call from these adjusters. Many people do not...
Many people believe that semi-truck drivers are bullies who hog the road. While that sometimes may be the case, the truth is that there are large blind spots in front, on both sides and behind...
Approximately 31,000 automobile accidents involving personal injury occur on Oregon roadways annually, according to the Oregon Department of Transportation (2016 data). Nearly 45,000 people suffer injuries in these car crashes, many of which suffering severe...
Unfortunately, it is extremely common for accidents in Oregon to be caused by drivers with no insurance, or by drivers without sufficient limits to cover your damages.  In those situations, you will need to look...
HOW CAN POLICE REPORTS AND OREGON DMV ACCIDENT REPORTS IMPACT YOUR ACCIDENT CLAIM? In Oregon, the police may or may not respond to an accident. Even if the police do respond to an accident, they...
One of the main questions I'm asked as an attorney, as a personal injury lawyer and auto accident lawyer is, "What is my case worth? How much can I recover?" And that's always asked in...
Personal injury attorneys are civil litigators who represent clients – commonly referred to as plaintiffs – alleging psychological or physical injury as result of negligence or careless acts by another person, company, entity, government agency...