5 Mistakes That Will Ruin Your Car Accident Case
It always helps to be informed on what you should and should not do when it comes to handling a car accident case. While we always recommend that you hire a personal injury attorney to help guide you through the legal process, it still benefits you to know your rights in these situations. 
In this article, we will cover five of the most common mistakes that we have seen over the years. Avoid these mistakes to ensure that you are in line to receive the proper compensation to support your injuries and damages after a car accident.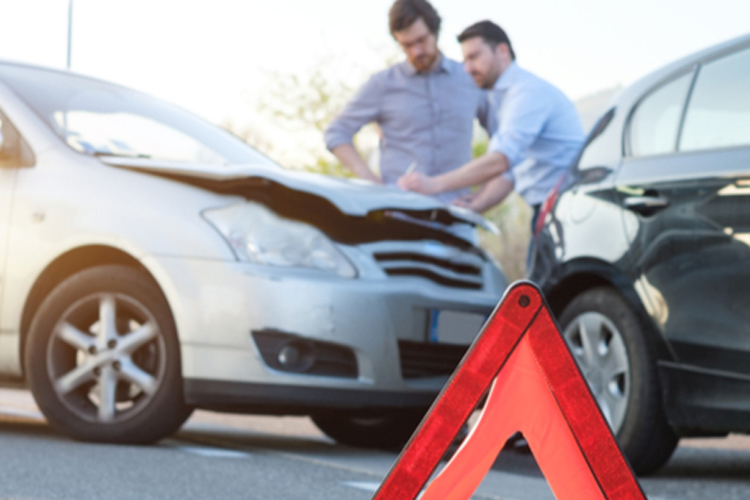 #1 - You did not file an accident report with the DMV. In the state of Oregon, you must report an accident to the DMV if the accident results in death, injury, a car was towed from the scene, or property value exceeded $1,500. You have 72 hours to file this report. Keep in mind, this report is separate from the police report. Not only will it be difficult to win your case without filing this form, but your driver's license will also be suspended if you do not file it.
#2 - You recorded a statement with an insurance company. These insurance adjusters are trained to pull information from people in ways that will be used to reduce or even outright deny compensation. It's important to report the accident to the insurance company. But you should always meet with a legal expert before you give a formal statement. 
#3 - You didn't follow up with your medical treatment. If you decide to skip doctors' appointments and medical treatment related to your injury, the insurance adjuster will assume that your injury is not a major concern that doesn't need much financial support. Any gaps in treatment will also be deducted from your compensation. 
#4 - You accepted a quick payout. If you decide to take a quick payout from the insurance company to avoid going through the legal process, you could be making a BIG mistake. Insurance companies will offer a low amount right out of the gates to get you to settle early. Once you accept the money, you are unable to make any further claims. You could be missing out on a lot of money if you don't go through the proper legal procedures.
#5 - You waited too long to seek legal assistance. We have come across many clients over the years who waited way too long to seek our help. In some cases, the client had already made too many mistakes that hindered their chances at receiving the proper compensation amount. Get to a personal injury attorney right away after a car accident so that you can receive the appropriate guidance. 
Contact a Committed Oregon Personal Injury Lawyer Today!
If you were the victim of a car accident here in the state of Oregon, contact us today for a free case evaluation. You can also reach us directly at: 1-800-285-8678. Our team of highly skilled personal injury attorneys has over 100 years of combined experience. We will work hard to ensure that you come away with the compensation that you deserve!